Industry applauds "long-term visibility" of workload and potential for investment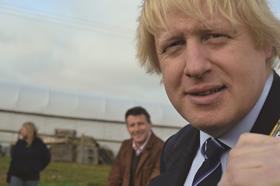 Boris Johnson has outlined plans to spend £1.3tn on London infrastructure projects between 2016 and 2050.
The Mayor of London set out plans to boost the capital's infrastructure yesterday, saying the plans was necessary to stop London "faltering".
The plan said the population of London was set to increase 37% by 2050 to 11 million people, putting severe pressure on London's infrastructure.
It said the population rise would increase demand for public transport by 50%; increase demand for energy by 20%; and lead to the demand for water exceeding supply by 21% by 2040.
It also said there would need to be 600 schools and colleges built before 2050; 50,000 homes built each a year; and a new hub airport.
The plan outlined a number of ways in which the challenges would need to be met including building Crossrail 2; extending Tube lines; building an inner-London orbital road; changes to the regulatory regime for electricity to boost supply in the capital; and improved water leakage detection.
The mayor also said he would set up an panel of industry experts called the London Infrastructure Delivery Board to advise him and the Greater London Authority on infrastructure policy.
Johnson said: "This plan is a real wake up call to the stark needs that face London over the next half century. Infrastructure underpins everything we do and we all use it every day. Without a long term plan for investment and the political will to implement it this city will falter."
However, the plan warned that the investment required could not all come from the public sector and collaboration with the private sector would be necessary to fund projects.
Alasdair Reisner, chief executive of the Civil Engineering Contractors Association, said: "Our industry has long argued that long-term visibility of workload is essential if we are to play our part in delivering world-class infrastructure in an efficient and timely manner."
Steve Fox, chief executive of contractor Bam Nuttall, said he was "encouraged" by Mayor's "visible commitment" to improving London's infrastructure, which he said would enable Bam Nuttall to "invest in people, training and our local supply chains".
David Tonkin, Atkins' chief executive officer for the UK and Europe, said "world-class" infrastructure was "vital" to maintaining London's position as somewhere people across the world wanted to "visit, live and work".