Current managing director Martin Pedley joins Swedish parent company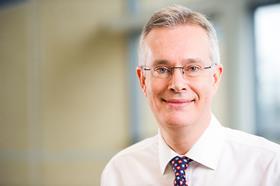 The managing director of Skanska UK's piling and ground engineering arm is leaving his post to to join the firm's parent company in Sweden.
Pedley will be replaced as MD of Cementation Skanska by Cameron Foley (pictured), who also joins Skanska UK's senior management team.
Foley returns to Cementation, where he spent the first 18 years of his career after joining as a trainee, following seven years in Skanska's civils, building and specialist contractor businesses.
He said: "Having started there as a young trainee, it is a particular honour to take up the post of managing director at Cementation Skanska. This is a great business, and there are lots of fantastic opportunities on the horizon."
Foley said Cementation was well placed to take advantage of the upturn in the economy after investing heavily in it plant fleet during the recession.
Skanska UK as a whole says it is planning to recruit more than 1,500 people over the next two to three years to complete major projects it has won.