Staff to be 'redeployed where possible', but move will lead to job cuts
Bouygues UK is to close its operations in north-west England and Midlands.
The contractor said "a challenging construction market" in those regions had led to the decision to shut its offices in Manchester and Birmingham.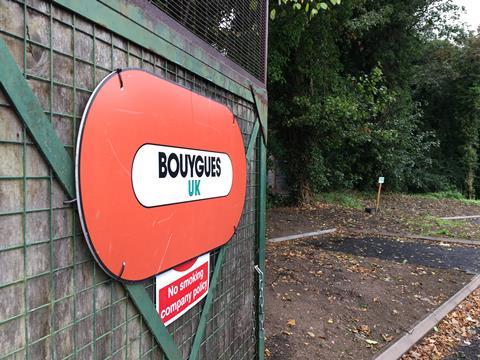 A spokesperson for Bouygues UK said: "We have decided to merge the Manchester and Birmingham operations of Bouygues UK with our offices in the South-west and Wales.
"This will happen over time and existing projects in the Midlands and North-west will continue unaffected through to completion."
The move is set to lead to job losses, although the number has yet to be confirmed.
The firm said it was consulting with staff affected and would "look to redeploy them to other roles where possible".
The company's projects in the North-west include the Green Rooms – a 19-storey residential scheme formerly known as Lightbox – at MediaCityUK in Salford. It has also been appointed to the North West Construction Hub's £1.5bn high-value framework.
In 2017, the UK arm of the French giant was appointed to lead the £10m facelift of Centenary Square in Birmingham.
The contractor said future business development and pre-construction support to the North and Midlands would be provided from its Bristol and London offices.
Other Bouygues Group companies in the North and Midlands are unaffected by the decision. This includes the Bouygues Energies & Services office in Manchester.