Contractor to build luxury hotel in the heart of east London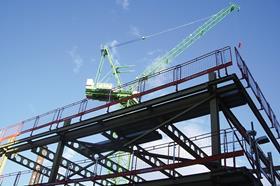 Bouygues UK has landed a £26.6m contract to build a 'boutique hotel' in Shoreditch, east London.
The 120-room luxury hotel features six suites, 24-hour fitness facilities, including a spa and Hammam, and more than 6,000 sq ft of meeting and event space.
The project is the brainchild of the man behind Gansevoort Hotel Group, Michael Achenbaum.
He said: "We've identified fantastic partners for this project and we're excited to be bringing a new brand and eclectic energy to the area."
Bouygues UK's managing director for construction in London and the South East, Arnaud Bekaert, said: "We are proud to have been chosen to collaborate with Michael Achenbaum as he launches his new - and first - hotel here in the UK. Michael is known for his signature lifestyle concepts and I've no doubt this new hotel will be equally as popular, as well as diversifying his portfolio of urban retreats for discerning guests and bringing his unique style to a unique urban area within the capital."
Architects Dexter Moren Associates, and interior design group Design DMU are working on the project.
Bouygues UK reported turnover of around £800m in 2013 and operated approximately 150 sites and with 1,500 workers.
The project is scheduled for completion in summer 2016.