Customer satisfaction levels improving, new boss adds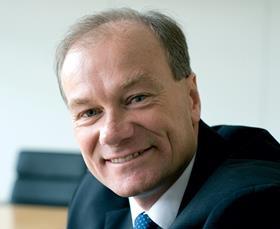 New Bovis Homes chief executive Greg Fitzgerald said his turnaround plan is working with the firm reporting that customer satisfaction levels have increased markedly.
The housebuilder has been forced to spend £10.3m dealing with the torrent of snagging complaints from buyers of its properties.
Fitzgerald, who will present his first annual results at Bovis later this spring having joined the firm last April to replace former boss David Ritchie who left at the start of 2017, sent the majority of staff on customer training programmes after buyers moved into newly built homes that suffered from problems including electrical and plumbing faults.
In a trading update on 2017 performance, Fitzgerald (pictured) said: "There has been a step change in the quality of our homes delivered on completion and I'm pleased to see this reflected in our level of customer satisfaction which continues to improve."
The £10.3m one-off charge, which includes a £3.5m customer care cost, had already been flagged last summer.
Overall average selling prices increased 7 per cent to £272,000 with total forward sales of 2,656 units with a value of £518m. The firm said profit before tax, exceptional and one-off items are in line with management expectation.
But completions fell from 3,977 to 3,645 but Fitzgerald, the former boss of Galliford Try, said this was part of an overall strategy to drive sales from older, lower margin sites and significantly reduce levels of both stock and part-exchange properties.
"The group had a very disciplined year end and delivered against all of its financial and operational targets for 2017," Fitzgerald added.
The firm will pay a 47.5p dividend to shareholders which it said it would increase by 20% next year.
Bovis Homes will publish its 2017 results on 1 March.