Housebuilder says it will raise £80m through sale to unnamed investor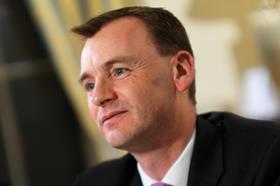 Housebuilder Bovis has agreed to sell 510 homes to the private rented sector, in a deal it says will up the rate of build on sites while removing the sales risk.
The housebuilder said it had agreed to deals, the first of which was for 190 homes in the south, where it had partnered with a private investor to buy the homes, with Bovis investing £1m for a 27% stake, and loaning the investor £4m. The second transaction will be for 320 homes in the north and midlands.
The deals mean it will complete a further 250 homes this year, with a similar number in 2015, meaning it now expects to build up to 3,850 homes in 2014, up 37% on 2013.
The two transactions will also raise £80m for the housebuilder, with the firm saying they will be for homes on larger sites where they would have considered selling plots to rival developers anyway in order to increase capital turn.
The firm said the move would help it boost capital turn, with return on capital employed by the group set to reach 15% in 2014, up from 10.4% in 2013.
Bovis chief executive David Ritchie said: "These two Private Rental Sector deals will provide the opportunity to deliver over 500 additional new homes during 2014 and 2015. Through achieving this, Bovis Homes is accelerating delivery across a number of its existing housing sites and enhancing shareholder returns."