Consultant says uncertainty will continue
A Conservative victory in the general election is unlikely to be UK construction's "silver bullet", according to the latest Mace tender cost update.
The survey reported material price inflation slowing to 1.7% in the fourth quarter, the lowest rate for three years. "But this is where the positivity ends," it added.
Despite Boris Johnson winning a large majority in yesterday's general election, Mace warned that further uncertainty around the UK's departure from the EU would drag down tender pricing, particularly since negotiating an orderly Brexit next year might well prove more difficult than some expect.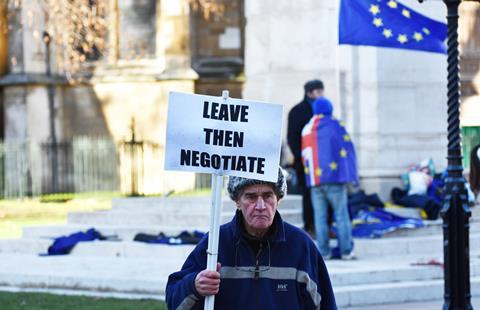 Sticking with its previous tender price forecast of 1.5% for 2020, Mace's update said a Conservative majority may provide an initial boost in confidence, but this would prove temporary, "and is one reason why we have not altered our tender price forecast for 2020.
"Most commentators expect reaching a trade deal with the EU will take longer than a year and as such there is potential for another cliff-edge no-deal Brexit to emerge."
Despite the global economic and UK political uncertainty, the domestic construction industry is proving "remarkably resilient", according to Steven Mason, Mace's cost consultancy managing director.
But he warned that, while the slowdown in material price inflation offered the industry some respite, this was being off-set by rising labour costs and subsequent pressure on supply-chain margins.
"Against the backdrop of this mix of contrasting and often conflicting economic and market performance data, we expect only a limited increase in tender prices next year and have maintained our forecasts with our predictions in the last quarter," he added.
Mace forecasts that tender costs will rise in both London and the wider UK by 1.5% next year, 2.5% in 2021, and 3% in both 2022 and 2023.