Nearly half of companies see jump in numbers in first quarter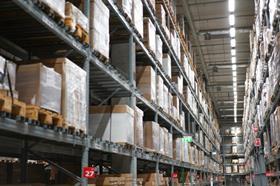 Almost half of product manufacturing firms experienced a rise in sales during the first three months of 2019 despite building activity contracting, according to the Construction Products Association.
Survey data from IHS Markit/CIPS showed the construction sector slowed in February for the first time since the Beast from the East in March 2018.
But, according to figures from the CPA, 46% of firms producing both heavy and light building products said sales rose in the first quarter.
The figure for heavy-goods manufacturers was down from 50% in the last three months of 2018, while the statistic for light-goods producers was up from 27% and represented the highest proportion since 2016.
The CPA suggested the rise "may partly reflect some short-term stockpiling activity ahead of Brexit further down the construction supply chain".
Businesses in the £60bn construction products and materials sector are upbeat about the year ahead, with 58% of companies on the heavy side and 68% on the light side expecting sales to rise over the next 12 months.
Yet the CPA survey also revealed costs have risen for firms.
An ongoing skills shortage continued to swell salary costs, while the fluctuation of sterling pushed up the amount UK firms were having to spend on importing raw materials from Europe.
And the uncertainty caused by Brexit has led to muted capital investment programmes, with 10% or less of both heavy and light firms investing in the past year.
Not a single heavy side firm said they would invest in a new building in the next 12 months.