IHS Markit/CIPS survey finds Brexit uncertainty has slowed decision-making on commercial projects
Construction activity has slowed for the first time in almost a year with Brexit being blamed for the slowdown.
Business activity levels fell during February, which ended a 10 month period of sustained expansion, according to the IHS Markit/CIPS construction PMI February update.
Brexit was blamed for the activity index falling from 50.6 to 49.5 in February, meaning it fell below the 50.0 no-change threshold for the first time since the Beast from the East last March.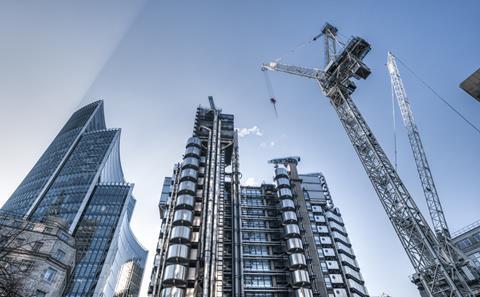 The drop in construction work was led by reductions in commercial building and civil engineering activity, while housebuilding was the best performing area, with output expanding for the 13th straight month.
The report said: "Anecdotal evidence from survey respondents suggested that Brexit uncertainty had slowed decision-making on commercial projects and led to subdued client demand so far this year.
"There were also reports that low transaction volumes and a general drop in confidence across the housing market had acted as a brake on residential building."
February's data signalled only a marginal overall rise in new work received by construction firms, with the latest index reading the weakest since May 2018.
Political uncertainty was again blamed for a lack of invitations to tender, particularly on commercial projects.
Jonathan White, UK head of infrastructure, building and construction at KPMG, said: "Construction firms have their heads down in contingency planning for every outcome but what this means for the long-term health of the sector is uncertain. It seems as though many businesses are in defensive mode and do not have the confidence or clarity to make future plans.
"Liquidity appears to be increasingly tight – an indicator that times are tough. The continued slump in commercial work isn't a surprise as clients are cautious and often reluctant to press ahead with large-scale projects. This is unlikely to change in the near term, so the effect on order books will continue to be malign."
And Max Jones, relationship director in Lloyds Bank Commercial Banking's infrastructure and construction team, said the latest update showed contractors were looking to maintain margins rather than chase turnover.
He said: "Some have healthy order books but it remains a hugely competitive market and so firms face a test of nerve in ensuring contracts are profitable and tightly managed.
"In managing these headwinds, the trend is towards corporate simplification as firms divest non-core assets and focus their attentions on specialist services."