Michelmersh says ongoing hikes have 'accelerated' alternative energy plans
Brickwork firm Michelmersh is ramping up the use of solar power at several of its factories because of the spiralling costs of gas prices.
The firm has already secured 90% of its energy needs for this year and 50% for next. But joint chief executive Frank Hanna said escalating energy costs, exacerbated by the ongoing war in Ukraine and Russia's recent decision to turn off the taps on its Nord Stream 1 pipeline, meant the firm was "accelerating" its use of alternative sources of energy.
The firm expects half of its electricity used at its Floren factory in Belgium to be sourced from solar panels from the beginning of 2023, up from its current 25%, while three of its UK factories are set to start using solar power from next year as well.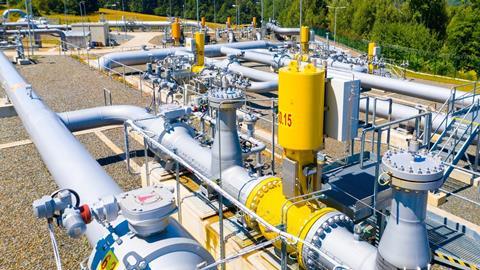 Hanna said: "There is a greater sense of urgency [to look at using solar]. We'd have done it anyway but [using it more] makes the payback more compelling. Solar has rocketed up the return on investment spectrum."
Michelmersh said it is looking at rolling out its third price rise in a year because of soaring energy costs. The firm introduced a 10% rise at the start of the year with a further 10% hike imposed at the beginning of July. Another rise for January next year is being discussed with Michelmersh due to take a decision on the figure by the middle of next month.
Hanna said the firm was flagging the hikes well in advance to its customers. "We don't want to give them short-term price shocks so we need to collaborate."
He said new prime minister Liz Truss needed to get a grip on the energy crisis straight away. "It is having a very, very real affect on everyday people and everyday lives. There needs to be some sort of sensible intervention [from government] based around energy and stabilising people's disposable incomes."
Hanna was speaking as the firm saw revenue jump nearly 14% to £34m in the six months to June with pre-tax profit up 12% to £5.6m.
Michelmersh said commercial, social housing and retail work were all holding up as was housing – despite wider worries the market is slowing down. But Hanna said government also needed to sort out the amount of time it takes for new homes to get planning permission. "The number of homes they say want to build, they're not going to deliver unless they have sensible decision-making around planning."