Materials firm continues takeover spree with another £4.75m deal
Materials firm Brickability has continued its acquisition spree with the purchase of a clay bricks supplier for £4.75m.
The AIM-listed materials distributor will make an initial cash payment of roughly £3.33m for Modular Clay Products Limited (MCP), with the rest to be paid in cash over the next three years, subject to adjustment against performance criteria.
MCP, which reported unaudited revenue of £10.5m in the 12 months to 31 December 2021, supplies imported clay facing bricks to the specification sector and has delivered for projects including The Shard in Southwark.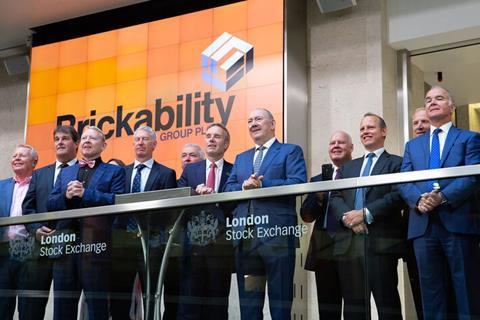 The deal will be funded from the existing resources of the Brickability group, which reported unaudited revenue of £223.5m for the six months up to September 2021.
Brickability has been on an acquisition's spree in recent years, snapping up a larger rival – the £250m-turnover timber and cladding supplier Taylor Maxwell – in June 2021, and Hampshire roofing contractor Leadcraft for £5.5m two months later.
In the same year, it made its first purchases in the renewable energy products sector, with takeovers of HBS New Energies and UPOWA.
In March this year, the firm announced the acquisition of Beacon Roofing Ltd for an unspecified price.
Brickability chief executive Alan Simpson said: "The acquisition of Modular Clay Products will significantly increase our presence in the specification sector and bring the Group new access to a range of European manufacturers further boosting our strong import capabilities."
Brickability currently supplies 550 million bricks annually across 41 UK locations.