Report says Whitehall should be backing local authorities on homes plans
The UK needs a council housing revolution, architects have told ministers.
The government needs to support and resource local authorities to deliver a generation of quality council housing across the country – and reform the way it is procured.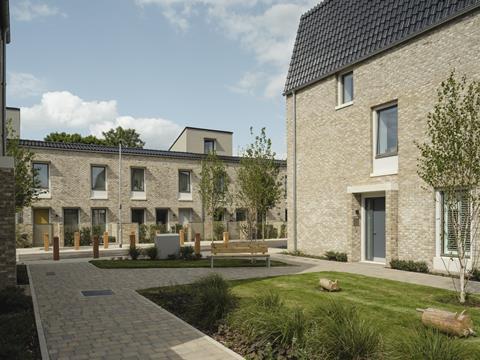 This would end the housing crisis which sees 1.15m households on social housing waiting lists – and create 250,000 jobs at a time when covid and uncertainty around Brexit are leading to thousands of redundancies, according to research by the RIBA.
The charity Crisis calculated that the government needs to build 90,000 new homes a year to meet demand. In 2018, 13,000 new homes were delivered by local authorities.
"If the government is serious about 'Building Back Better' it needs to back local authorities to invest in their communities and build homes fit for the future," said its president Alan Jones.
The institute published a 60-page report on Friday, arguing that Whitehall should set higher standards, invest in the built environment and drive reform of the construction industry.
The report, based on two years of interviews with architects, planners and local government officials, devotes considerable space to the issue of procurement, which it said had a major impact on the quality of housing.
"Public sector procurement practices often make it hard to deliver quality and value," it said, adding: "As the Building Better Building Beautiful Commission noted, the UK is not alone in using procurement rules derived from the European Procurement Directives but our outcomes are consistently less imaginative, less sustainable and more expensive than those achieved in neighbouring countries."
The report spotlights a series of local authority schemes it considers best practice, including Mikhail Riches' Stirling Prize-winning Goldsmith Street in Norwich, Matthew Lloyd Architects' Bourne Estate in Camden, Gale & Snowden's Chester Long Court in Exeter and Karakusevic Carson and Maccreanor Lavington's Dujardin Mews in Enfield.
It also praises Brick by Brick, Croydon council's development company, which is currently in trouble after an independent audit criticised the authority's management of its finances.