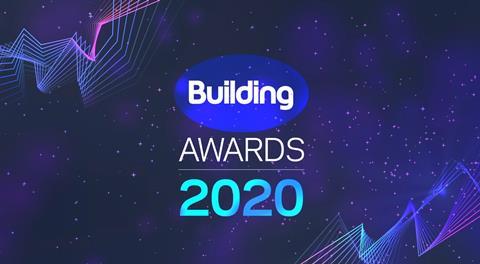 The shortlist for the 2020 Building Awards will be revealed today.
A day-long series of events will kick-off at 10am with an exlusive interview with ISG chief operating officer and Building Awards judge Zoe Price.
The first set of shortlists will be revealed at 11am and include those in the running for our three new categories, the Proud to Help Award, designed to recognise the efforts of the construction sector in the response to the covid-19 pandemic, the Diversity Award and the Delivering Social Value Award.
The second tranche of finalists will be announced at 1pm and include both the small and large contractor of the year and a host of project categories.
The final set of shortlists will be announced at 3pm and includes the housing project and housebuilder of the year categories.
View the full day's agenda below.
Building Awards Shortlist Day agenda
10am: Exclusive video interview with ISG chief operating officer Zoe Price
11am: Watch this video to find out the finalists in the first seven Building Awards categories:
Proud to Help Award
Building Magazine Project of the Year, sponsored by Aluprof
Architectural Practice of the Year
Construction Consultant/Surveyor of the Year (100 staff or more)
Construction Consultant/Surveyor of the Year (fewer than 100 staff)
Diversity Award – Making A Difference
Delivering Social Value Award
1pm: Watch the second announcement to find out the finalists in our next six Building Awards categories:
Major Contractor of the Year (over £300m), sponsored by Fenwick Elliott
Contractor of the Year (up to £300m), sponsored by HRS
International Project of the Year
Offsite Project of the Year
Refurbishment Project of the Year sponsored by AET Flexible Space
Small Project of the Year (up to £5m), sponsored by Clement Windows Group
3pm: The last set of finalists will be announced in the following six categories:
Housebuilder of the Year
Housing Project of the Year
Digital Construction Award
Building Performance Award, sponsored by Kingspan
Specialist Contractor
Engineering Consultant of the Year