Chief executive John Morgan says profit will bounce back from covid hit to reach new heights
Morgan Sindall expects to report a record year of profit in 2021, shrugging off the impact of covid-19 which sent last year's pre-tax profit down by one third.
Chief executive John Morgan called last year an "anomaly" as the pandemic ushered the firm to a 31% fall in pre-tax profit to £61m.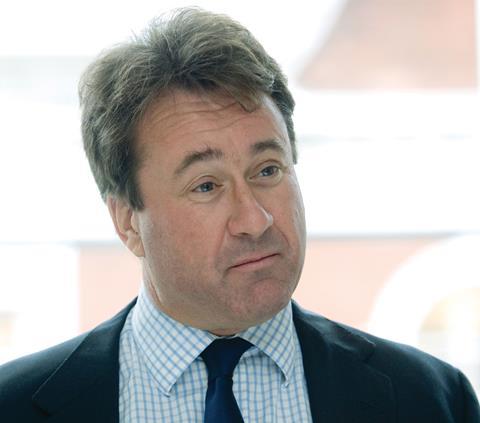 But less than two months into 2021, Morgan said: "It's been a very good start to the year. For 2021, we expect [profit] to be back above the 2019 figure which was a record in itself."
In 2019, the firm posted a pre-tax profit of £88.6m with analysts forecasting profit this year to be marginally ahead of that number.
Morgan said the fall in profit, its first for five years, was all down to the impact of covid which saw the firm having to close sites, bring in new safety measures and procedures and cope with falling productivity.
"It's quite difficult to do well when sites are closed," Morgan said. "It was really tough when sites were closed." But the firm managed to keep revenue broadly similar to 2019's figure, only slipping 1% to £3.03bn.
Morgan said the impact of covid was "shorter and sharper" than the financial crash more than a decade ago but he added: "It all depends on what the recession will be like this year." But he said the pandemic will make the industry more efficient, such as increased use of MMC, and productivity will improve as a result.
He added the firm had not run into any disputes with its supply chain or clients because of covid and said: "It's fundamental to keep doing the right thing in the long-term. I don't see a long tail of disputes coming out of covid. This is the fifth year in a row we've had clean accounts, no exceptionals. We don't have disputes."
The firm improved its balance sheet last year with year-end net cash hitting £333m, up by £140m on the previous year-end, with average daily net cash jumping to £181m from £109m.
It said it has paid back all the £9.5m in furlough money it received from government's Coronavirus Job Retention Scheme while it paid back all its deferred VAT and PAYE payments, around £20m, by the year-end as well.
Morgan, who has previously said paying back furlough money is the right thing to do, said it would be paying out a 61p per share dividend for 2020 – a record annual payment – although the firm cancelled its 2019 final dividend because of the pandemic.
The firm said it had increased the operating margin target of its infrastructure business, which includes its roads, rail and nuclear work, from 3% to 3.5%.
Its biggest business remains construction and infrastructure where revenue was up 10% to £1.6bn and operating profit up 11% to £35.7m.
Its next biggest division is fit-out where revenue slipped 17% to £700m and operating profit was down 13% to £32.1m – but operating margins were up to 4.6% from 4.4% in 2019.
Morgan added: "Fit-out is holding up very well indeed. Our average job is £2m so all we need is our clients to say they want to change something."
The firm's partnership housing business, which Morgan expects to be its biggest profit earner in five years' time, saw revenue fall 14% to £441m and operating profit down 12% to £16.1m. The firm said at the peak of the first lockdown in the second quarter of last year, 93% of its sites were shut.