Abell Nepp is consultant's fourth purchase in just over a year
Buro Happold has snapped up a London-based lab design specialist as the engineering consultancy continues an acquisitions spree begun last year.
The firm's purchase of £780,000 turnover London firm Abell Nepp for an undisclosed sum is its fourth in little more than 12 months.
The drive began with the purchase last February of New York higher education consultancy Brightspot, the first acquisition in the 46-year history of Buro Happold, which worked on the city's High Line park.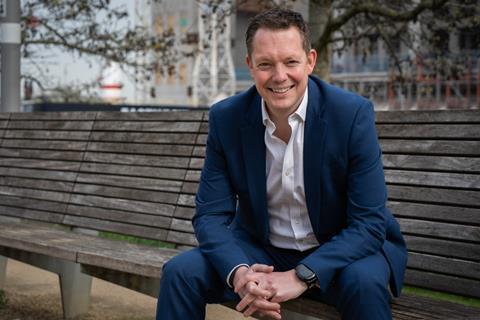 The company has since bought acoustics and audio-visual specialists Vanguardia Limited and its subsidiary Crowd Dynamics International, as well as US sustainability consulting firm Paladino and Company.
Last year, Buro Happold chief executive James Bruce announced plans to double the business's employees from 2,000 to 4,000 and more than double turnover to £500m over six years through acquisitions, joint ventures and partnerships.
Abell Nepp, which is based near Oxford Circus, specialises in laboratory planning and design in the science and higher education sectors and has worked on a range of campus, building and lab planning projects in the biomedical, biopharma, engineering and forensic science sectors.
It and Buro Happold have previously worked together on several schemes including Imperial College London's Michael Uren Biomedical Engineering Hub and the London Institute of Medical Sciences for the Medical Research Council.
Explaining the move, Bruce said: "There is increasing interest for engineering-led design teams in the healthcare, science and technology sector, so having the ability to offer consulting services for laboratory planning and design is an exciting next step," he said.
Abell Nepp was found by Chris Abell and Bruce Nepp in 2009, both of whom will remain at the enlarged business. The firm employs 10 people.