Engineer optimistic for 2013-14 after increased profitability in the last financial year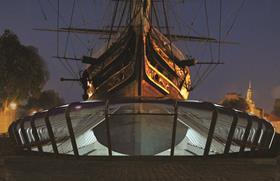 Engineer Buro Happold has reported a 57% increase in pre-tax profit, despite a dip in revenue.
In accounts filed at Companies House for the year to 30 April 2013, Happold LLP, the parent company of Buro Happold, reported 57% rise in pre-tax profit to £12.4m, up from £7.9m the previous year.
The firm's pre-tax profit margin rose from 7% last year to 11%.
The firm also posted an operating profit of £13m, up from £8m the year before.
However, the firm also reported a 4% fall in revenue to £112m, down from £117m the year before.
Buro Happold's chief executive Paul Westbury said the business had "achieved its objectives of increasing profitability, providing a stronger financial performance and new financing for the business".
He added: "Indications so far in 2013-14 are that there is an uplift in demand for the services the business offers with an increase in the level of committed work."
He said the partnership members were "optimistic" about the results for 2013-14.
Buro Happold reported a 15% fall in revenue from projects in the UK, its largest market, to £57m, down from £67m last year.
Revenue from Europe also fell from £8.2m to £7.9m, while revenue from the rest of the world grew 13% to £47m, up from £42m.
Staff numbers at the firm fell over the period, with average staff numbers falling from 1,320 last year to 1,268.
This year the firm was appointed as engineer on the £100m programme of repair works on London's iconic Battersea Power Station, ahead of the £700m second phase of the redevelopment.
The firm also won the international design competition for the new cultural centre and city centre landscape for Zaryadye Park in Moscow, working as engineering designers with Diller Scofidio + Renfro and Hargreaves Associates.
Buro Happold projects also won in three categories at this year's the Institution of Structural Engineers Structural Awards, with the Emirates Air Line in London, also known as the Thames cable car, scooping the Infrastructure and Transportation award; the University of Exeter Forum winning the Education and Healthcare Structures category, while the Cutty Sark project (pictured) was recognised with the Structural Heritage accolade.