Frustration at delays to details of support package as firms hit by huge tariff hikes
Construction sector leaders have told Kwasi Kwarteng he must put the industry at the forefront of plans if the government wants to grow its way out of the cost-of-energy crisis.
The new chancellor is set to announce an emergency "mini-budget" this Friday, in which he is expected to announce tax cuts to boost the economy as well as set out the estimated cost of plans to cap energy prices.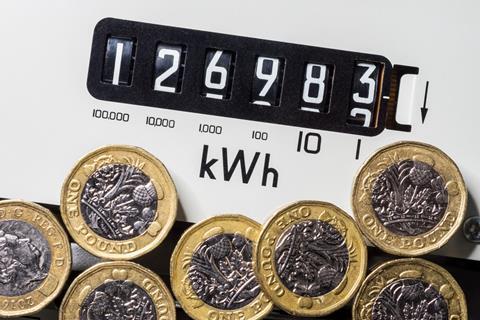 Businesses are also expecting the government will tomorrow provide greater detail of plans to support them with their energy bills, with mounting frustrations over delays to the support package.
More than a fortnight ago, prime minister Liz Truss promised businesses an "equivalent guarantee" to the £2,500 energy price cap for households but the 10-day national mourning period following the death of Queen Elizabeth has meant little further detail has followed.
Downing Street said earlier this month that energy costs could be backdated after a report in the Financial Times which said support for businesses may not be ready until November.
This may be cold comfort for businesses coming off long-term fixed price tariffs right now and Mark Cleverly, head of property and construction at CPC Project Services, said the delays are particularly frustrating following the "distraction" of the summer's extended Conservative leadership contest.
Cleverly said he was aware of a tier one contractor that had been told to brace for a sixfold increase in its bills and another £500m-turnover contractor facing a tariff four-and-a-half times higher than previously.
He said many business occupiers were facing even sharper rises – some seeing bills rise tenfold – which he said could result in firms "cutting back on space", with a consequent impact on demand for new commercial buildings.
The slow roll-out of support for businesses is partly down to the more complex nature of the wholesale energy market and the different levels of vulnerability among businesses.
Cleverly said properly targeting support may take even longer to figure out than November, adding many firms with 300 people or fewer – such as consultants, architects, engineers or small contractors – could see their profits wiped out in the meantime.
Since her ascension to 10 Downing Street earlier this month, Liz Truss has said the way of escaping the crisis is through economic growth, and Cleverly said construction was the ideal vehicle for this project.
"The whole cut of Liz Truss' philosophy is that you pay through this through growth […] well, historically, the construction industry and housebuilding has been the industries that governments look to kickstart growth," he added.
>>Also read: SMEs 'on tenterhooks' awaiting details of PM's energy support package
>> Pro-development or nimby? Which Liz Truss will we get?
>> Politics is on hold just when business is most in need of firm direction
He suggested the Local Government Association's proposal to build 100,000 social rented homes a year could be one way of doing this, boosting the economy by £15bn a year, increasing Treasury revenues and delivering on the Tory election promises of levelling up.
Cleverly raised the possibility other potential growth boosters, including extending super deduction tax breaks beyond 2023 to incentivise investment in plant and machinery, increasing feed-in tariff rates on solar energy generation, reducing mortgage red tape and lowering corporation tax.
Gleeds chair Richard Steer said the government needed to foster confidence in the market and warned the chancellor against "adopting a back-of-the-fag packet approach with little apparent reference to the OBR [Office for Budget Responsibility]" and "relying on unfounded and unfunded boosterism" to sell the virtues of his policy proposals.
He said businesses needed a "costed and clear route-map so that industry is able to keep the lights on", as well as a recognition of the labour requirements of the industry and investment in upgrading energy efficiency.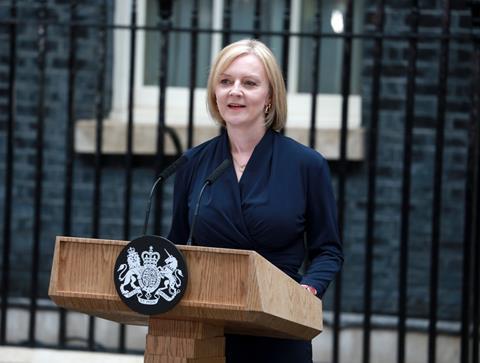 Gillian Charlesworth, chief executive of the Building Research Establishment, also urged investment in retrofit, saying that the government's energy relief package would not be enough to protect consumers and businesses on its own.
"What we really need to see from the government in its upcoming fiscal statement is a clear and credible plan to improve the energy efficiency of our building stock," she said.
"Insulating our homes and buildings is a rapid and cost-effective solution that will reduce energy demand and protect households and businesses from the volatility of global energy markets".
She said such investment would also support the price cap policy by reducing the support needed to curb rising bills.
Mark Robinson, group chief executive at procurement body Scape, said a "long-term fiscal strategy" was needed to ensure economic stability.
He said local authorities needed to be able to invest with budgetary certainty and that curbing inflation should therefore be a priority for the chancellor.
"All eyes will be on the chancellor to find a route forward that puts public finances on a more stable footing and empowers the growth that investment in local communities brings," he said.
But Gleeds' Steer warned: "Having had a long period of inaction during the Tory leadership contest and a further week of uncertainty during the mourning period, the chancellor is on notice that he needs to pull a pretty impressive sized rabbit out of an ever shrinking bag to produce any sort of turnaround in our sector."