Cornerstone set up by Partnerships for Schools boss Tim Byles back in 2011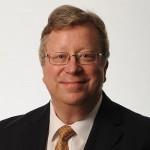 The investment firm set up by former Partnership for Schools chief executive Tim Byles has appointed a new chief executive.
Byles founded Cornerstone seven years ago when he left the government agency in summer 2011.
Cornerstone uses private investment to develop surplus public sector assets for use as local facilities such as schools. The company, whose chairman is John McDonough, a former Carillion chief executive, operate as a mutual, returning profit to investors and to the third sector.
Byles (pictured) is moving to a non-executive role of deputy chairman and is being replaced by former KPMG partner Fiona McDermott as chief executive. McDermott spent 14 years at the accountant before leaving in 2016.
Byles said: "Cornerstone has an exciting period ahead, with a full portfolio of advisory work and a healthy pipeline of development opportunities, with a focus on housing in particular."
Among the schemes the firm is working on is a £90m redevelopment and expansion of Broxbourne School in Hertfordshire.