Housebuilder reports strong trading in its first update since being sold for £210m to Legal & General and Patron Capital earlier this year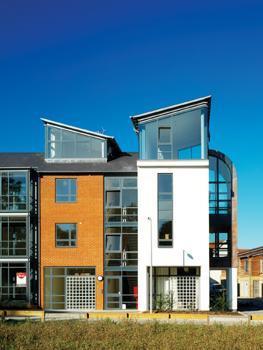 Housebuilder Cala Group is targeting further growth in the south of England after reporting strong trading in its first update since being sold for £210m to Legal & General and Patron Capital earlier this year.
In a trading update for the year to 30 June 2013, Cala reported gross margins of 19%, up from 16.4% the previous year, as it began building out land on plots bought during the economic downturn at lower prices than the pre-recession peak.
Cala said there had been "a tangible shift in market momentum since the beginning of 2013 with increased buyer confidence and a more readily accessible mortgage market", with a strong spring selling season.
The trading update is the first for Cala since it was sold by majority owner Lloyds for £210m to a consortium comprising insurer Legal & General and private equity player Patron Capital in March.
At the time Cala chief executive Alan Brown said the investment would enable a significant expansion for the group, enabling it to move from building 800 homes per year to over 1,000 homes within three years.
This week Cala said the sale meant it was now able to "capitalise on growth opportunities", including a planned expansion in the south of England, as well as in its core markets in the affluent areas of Edinburgh and Aberdeen, through increased land investment.
The firm said it has appointed Graham Cunningham and Kevin Whitaker to new roles of regional chairmen to drive its growth.
Brown said the last 12 months had been "transformational" for the firm, with the investment from Patron and L&G providing "a strong platform from which to grow our business and build upon the strong momentum we have generated in recent years".
Brown said Cala trading ahead of management's expectations, which had helped it to "achieve record levels of profitability for the period".
"We continue to benefit from being the UK's most upmarket major home builder, having the highest average selling price outside London of any housebuilder in the top 20 by volume, thanks to our market positioning and geographic presence in more affluent areas of the UK.
"In addition, the early success of Help to Buy and the continued impact of the Funding for Lending scheme have both combined to provide a much needed boost to the mortgage market.
"These initiatives have enabled first time buyers to get onto the property ladder, which in turn has had positive implications on market confidence generally as well as further up the housing chain where we operate.
"Having successfully secured the support of two blue chip financial backers, we are now able to realise our growth ambitions through our operations in the most affluent markets in the UK such as southern England, Edinburgh and Aberdeen.
"As a result of this, alongside our quality land bank and strong management processes, I am confident about the outlook for the new financial year."
Cala said its average selling price dropped slightly from £339k to £333k as the firm sold more apartments than family homes.
Total private completions edged up 4% to 695, although overall completions fell slightly from 875 last year to 851, due to reduced levels of affordable housing.
The firm's land bank now stands at 9,600 plots, which is equivalent to around seven-years of trading.
The firm said its forward private sales at 30 June 2013 stood at 197 homes, up from 172 for the same period last year, which represents 29% of private completions for the new financial year.