Consultant Capita purchased the government-owned pre-qualification service for £35m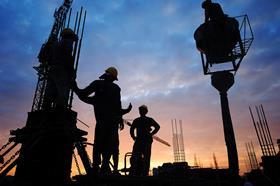 Contractors and specialists using pre-qualification service Constructionline are likely to have to pay 10% more in annual fees following the sale of the government-owned service to consultant Capita.
Capita last week announced it had spent £35m to buy the business from government, and this week told Building it was planning to review user charges, despite the fact the service made an operating profit margin of over 40% last year.
Capita said that even after the review of fees, which it said had remained static for the last six years during the recession, the service would remain reasonable and affordable.
Constructionline allows firms, particularly small contractors, to pre-qualify once for a whole range of clients and thereby avoid repeating lengthy pre-qualification questionnaires when bidding for work. More than 2,500 public and private sector clients use the system to pre-qualify bidders. Last year more than 20,000 jobs were pre-qualified using the system, and 23,860 suppliers are registered with it, paying anything between £90 and £1,380 a year.
Gareth King, operations director for Capita, said operation of the service would be "business as usual" following the sale but that fees would be reviewed given the greater number of clients putting work through the system. "Fees haven't changed for five years and I think it was recognised that, whoever bought Constructionline, there was a need to do something about fees. But we're very conscious of the need to support the service as a whole, and that small suppliers should not be put off joining."
Currently, supplier fee levels are split into seven different bands dependent upon company size, and this basic structure will remain virtually unchanged. King said: "We will be making a decision in a matter of weeks. [The increase] will be something around the 10% mark."
King added the firm will continue to expand recent initiatives such as "meet the buyer" events and would look to expand the service into other markets such as IT procurement. The firm will invest around £5m in expanding and improving the service.
In a statement last week Capita said it wanted Constructionline's revenue to increase 40% in the next two years. It turned over £9.3m last year, with £4.1m in operating profit.