Two of four shortlisted bidders for the Birmingham Energy Savers contract drop out of the race amid Green Deal uncertainty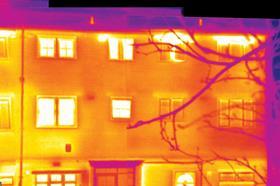 Contractors Carillion Energy Services and Enterprise will fight it out for the £1.45bn Birmingham retrofit scheme after the two others bidders dropped out of the race amid a lack of clarity on how the Green Deal will work.
Birmingham City Council's Energy Savers scheme will leverage the city's own finances and the government's Green Deal scheme in a bid to achieve a massive roll-out of energy efficiency measures to homes and council buildings in and around the Birmingham area.
Four bidders were shortlisted for the job in April but now insulation installer Mark Group, which was working with Scottish and Southern Energy, and public service firm Amey, which was working with energy firm E.On, have decided to drop out of the race.
Julian Wheatland, bid director at Mark Group, said: "We think that there's too much risk around the Birmingham opportunity at this time. The administrative arrangements and the cost of the Green Deal are not certain; the finance from the Green Deal finance company is not certain; and finance from Birmingham is not certain either."
He said it was impossible to know the cost of the capital that would be required to make the scheme work and therefore Mark Group could not cost its model and submission.
Wheatland said: "We were expecting there to be greater clarity by the time we got to making final submission and the go live date."
He added: "We do still intend to be a strong player in the Green Deal."
E.On and Amey said they "remained committed" to the Green Deal and to "making Birmingham a greener city".
Carillion and Enterprise, which is working with energy firm Npower, are expected to submit final bids for the job in the coming weeks.