Billington pulled out of bids as rivals scrambled to fill order books
Steelwork contractor Billington said it was forced to abandon bids for jobs earlier this year as firms left stricken following Carillion's collapse snapped up work at rock bottom prices in order to plug gaps in their order books.
Chief executive Mark Smith said his firm had been eyeing a number of jobs worth £1m to £1.5m at the time Carillion sank.
But he said firms left high and dry by the contractor's implosion suddenly flooded the market chasing work sending prices downwards.
He added: "We weren't working for Carillion at the time but we found that when they collapsed a lot of firms who had been due to carry out work for them came out and bought jobs to bolster their workloads. We decided to walk away from that."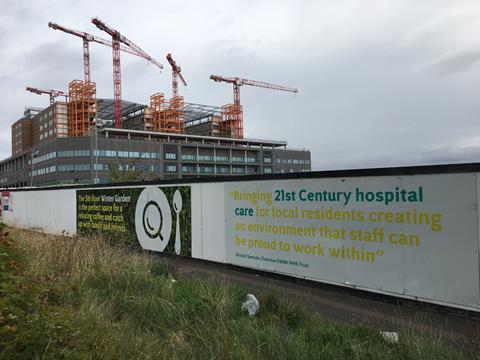 And Smith said subcontractors were still being put in peril by the payment methods Carillion had in place.
These included 120 day payments terms and invoice discounting arrangements – which sees bill settled early but subcontractors having to incur a financial penalty if they choose to get paid before the 120 days is up.
"What troubles me is the payment model adopted by Carillion seems to have been adopted by others," Smith said. "We have a very dim view of those schemes and would resist those terms as far as possible."
Yesterday the firm, which has hired former Severfield chief executive Ian Lawson as its non-executive chairman, said pre-tax profit dropped 13.4% to £1.9m on revenue up 15% to £39.4m for the six months to the end of June.
The firm said it had been hit by higher steel prices but added it was in line to hit its full year forecasts of £75m turnover and £4.6m pre-tax profit.
It added that work on a number of schemes it had won were starting in the second half including more work at Sir Robert McAlpine's £200m expansion of Pinewood Studios in Buckinghamshire and a scheme in Leeds for Wates called Wellington Place.