UK contractor ends talks after it has three successive merger offers knocked back by its contracting rival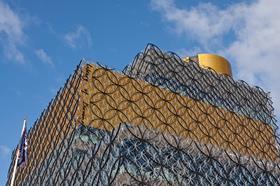 Carillion has ditched its attempt to broker a merger deal with contracting rival Balfour Beatty.
This morning Balfour Beatty rejected Carillion's most recent merger offer, made yesterday, which would have seen its shareholders take a 58% stake in the merged firm.
Following Balfour's statement this morning, Carillion has announced it will no longer be pursuing a merger between the two firms.
In a statement to the City it said: "The board of Balfour Beatty has not agreed to Carillion's proposal or to request an extension to the Put Up or Shut Up deadline which expires at 5pm tomorrow, 21 August 2014.
"Carillion therefore today announces that it is no longer pursuing such a merger."
The announcement ends weeks of public negotiation between the two firms during which Carillion made three successive offers for Balfour Beatty all of which were rejected.
Carillion is now prohibited, under UK takeover rules from making a fresh offer for Balfour Beatty within the next six months, unless Balfour Beatty's board asks it to or a second bidder makes a firm offer for Balfour Beatty.
The talks between the two firms started in May but only became public in July.
The major sticking point of the deal was that Carillion insisted that Balfour Beatty's consulting arm Parson Brinckerhoff be included with the combined entity.
When the talks were made public in July a joint statement from the two firms said the sale would progress "unaffected" by the merger, but on the 31 July Balfour walked away from the talks after saying Carillion had made the "wholly unexpected decision to only progress the possible merger in the event that Parsons Brinckerhoff remained part of the potential combined entity".
Balfour Beatty has been in the process of selling Parsons since May and said this morning that the sale, for which WSP is thought to be the front runner, was "reaching a successful conclusion".
Carillion subsequently upped its offer to Balfour Beatty earlier this month but this was rejected.
This week it increased its offer again offering Balfour shareholders a 58% stake in the firm and a cash payout of £59m.
Balfour rejected this third offer this morning saying it felt Carillion's proposed business plan was too risky.
Although Carillion had until 5pm tomorrow (21 August) to come back with the fourth offer it has now thrown in the towel.
Analysts' reaction
Stephen Rawlinson, analyst at Whitman Howard, said Balfour Beatty's rejection was a "missed opportunity". However, he said the process may "galvanise the management at Balfour Beatty to make changes that were not possible before, though to date the solutions we have heard to improving operations are not as radical as might be needed".
Andrew Gibb, analyst at Investec, said Carillion's third offer was "the last throw of the dice". But he said he still expected Balfour Beatty to do some sort of merger or sale in the near future. "This is a business being dressed up for the shop window," he said. "The board of Balfour Beatty are keen to dispose of Parsons Brinckerhoff and put a new valuation up for the investment portfolio to tempt in other bidders because the job in hand to turn around the UK construction business is significant and there will be further bumps in the road."
Andy Brown, analyst at N+1 Singer, said the end of merger talks was most damaging for Balfour Beatty. "Obviously it's a blow to Balfour Beatty because it's back to them to deliver plan B or C or whatever iteration we're on," he said. However, he added it did raise questions over whether Carillion's move was "purely opportunistic" or whether it wanted to pursue a merger in order to "mask a potential problem" with its business.
Andrew Gibb, analyst at Investec, said judging which firm came off worse from the collapse of the deal "will very much depend on what Balfour Beatty does over the next 12 months". mHe said: "It's a bold move by Mr Marshall [Balfour's executive chair] and the board of Balfour Beatty and they are now a hostage to fortune to prove that they were right to turn down Carillion's offer."
Gibb said the board now had to bring Balfour Beatty's value up to the level that Carillion said its merger offer would deliver (£2.1bn) "which is a big ask".
He added that he "wouldn't rule out" another bidder coming forward for Balfour Beatty after it issues an upgrade to the valuation of its investment portfolio, which it is expected to do in the coming weeks.