Head of collapsed firm's audit committee steps down from similar role at chemicals company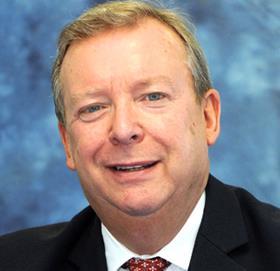 Carillion's collapse has claimed another scalp after the chair of its audit committee stepped down as a director of FTSE 250 firm Victrex yesterday with that firm admitting it could suffer reputational damage if he had remained.
Andrew Dougal joined the chemical firm's board back in 2015 as chair of its audit committee.
But the company said the 67 year old had resigned which Victrex chairman Larry Pentz said he had accepted given "the time pressures he may face, and Victrex's reputation, given the backdrop of an investigation into the events at Carillion".
He added: "The overall conclusion is that Andrew stepping down will be in the best interests of our company."
Dougal (pictured), who is a former chief executive of building products firm Hanson, joined Carillion's board as anon-executive in 2011 and was due to step down from the post this spring once the firm had announced its 2017 results.
In recent weeks, both Carillion's former chief executive Richard Howson and its former finance director Richard Adam have also left non-exec posts at other firms.