Firm's chief executive Richard Howson underlines business case for sustainability in construction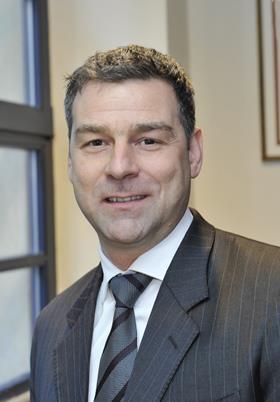 A major drive by Carillion to reduce its energy use has saved it £10m this year, the firm's chief executive has said.
Speaking to Building at the launch of Carillion's annual sustainability report at the House of Commons last night, Richard Howson revealed the figure, which he said was the result of the contractor reducing its carbon footprint by 20% year-on-year through measures such as cutting gas and electricity use in offices and adding smart technology to company cars.
He anticipated that the financial savings resulting from such endeavours would double to £20m next year.
"We're working against our 20:20 sustainability vision which sets out to achieve a number of objectives progressively leading up to 2020," he said.
Howson pointed to the firm's efforts to divert waste from landfill, with the firm's report stating it had diverted 86% in 2012 across its operations. He said the firm was now committing itself to higher targets, with an aim of 100% of waste diverted from landfill by 2015.
"The really interesting part of that for me is in the Middle East. We have a consistent approach for our customers…there are no taxes which enforce recycling or re-use in the Middle East and we've been doing this, at our own cost, for about five years."
The report revealed that Carillion is behind schedule on meeting half of its 22 sustainability targets.
However, the firm exceeded a number of other targets and has set itself tougher standards for many of those it missed next year.
Speaking at the launch event, energy minister Greg Barker said Carillion was "rising the challenge" of being more energy efficient.
He added: "Carillion is also helping drive forward ground breaking projects, such as the Birmingham Energy Savers programme, raising awareness of the benefits of the Green Deal and encouraging householders to get onboard. I wish Carillion every success with their endeavours."