Galliford Try boss says debt for equity deal the likely route to save Carillion from collapse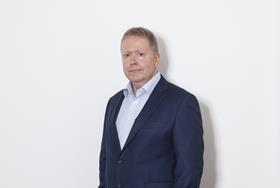 The chief executive of Galliford Try's construction arm has said Carillion, a joint venture partner on the troubled Aberdeen bypass scheme, will survive because it will be bailed out by its banks.
The pair along with Balfour Beatty are all working on the late-running 58km dual carriageway which is now not expected to be finished until the end of May.
Called the Aberdeen Western Peripheral Route, the scheme is believed to be one of three UK jobs that has blown a huge £375m hole in Carillion's accounts with the scheme due to have been finished this month.
The stricken contractor, which this week saw its major shareholder, Kiltearn Partners, dump half its stock, is battling a number of issues – including revealing that it would breach its 2017 financial covenants and admitting that year-end debt would likely top £900m – which have led to a firesale of businesses it owns and some to wonder if the country's second-biggest builder will be around by the time new chief executive Andrew Davies takes up the top job next April.
Last month Cenkos analyst Kevin Cammack said Carillion's survival was on a knife-edge but Galliford Try's construction boss Bill Hocking said the firm would be saved by a debt for equity deal – where loans are turned into shares – with its banks.
Speaking about a rescue, Hocking (pictured) said: "My personal bet is a debt for equity swap. I think they'll survive but the shareholders will take the pain. I think they're too big to fail. The banks are in too deep and can't let them go. The ripples [in the event of a collapse] would be dreadful."
Hocking said he has seen no slackening off in Carillion's commitment to finishing the Aberdeen job next spring and added: "They've continued to inject their share of people and resources so we've seen no diminishment in Carillion's capability to perform, to be fair to them. So far they've been absolutely regimental in maintaining their input into the project."
The £533m deal for Transport Scotland has been blighted by weather problems since work began three years ago – parts of the site were under water following devastating floods at the end of 2015 – as well as complications with the ground conditions with large sections of it passing through undulating countryside.
All three contractors have an equal share of the joint venture building the scheme, which, along with the new Queensferry Crossing in Scotland, is thought to be one of the two legacy contracts which forced Galliford Try to announce a £98m blowout back in May.
The job was bid under a lump sum fixed price and Hocking, who joined the firm from Skanska nine months after the scheme started, added: "What I've said is that we will not do mega, lump sum fixed-price jobs anymore."
The scheme has around 50 bridges across the route with ongoing work on the critical bridge over the Don river not due to complete until around February next year.
It has been built in four phases and links Stonehaven in the south to Tipperty in the north.