NHS trust responsible for the new Royal Liverpool Hospital says it will take another year of construction work to finish project
The Liverpool hospital job felled by the collapse of Carillion is a year away from being completed once work finally restarts.
The new 646-bed Royal Liverpool hospital, which has been stalled since Carillion's liquidation in January, was originally scheduled for handover by March 2017.
Carillion revised this date to 28 February 2018 but last December told the Royal Liverpool and Broadgreen University Hospitals NHS Trust that it could not meet this date.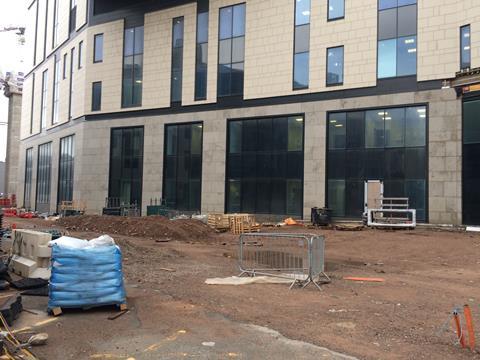 In its August update on the project, the Royal Liverpool and Broadgreen University Hospitals NHS trust, said it was in the process of reviewing an independent structural analysis of the building.
The update said: "To enable an agreement to be reached all parties have needed to fully understand the scale of the works required to complete construction.
"For this reason, The Hospital Company (Liverpool) commissioned a detailed structural review. We have been working through the report on this review with our own structural advisor and working closely with The Hospital Company (Liverpool) on the findings.
"We have known about issues with concrete beams since before Carillion collapsed and these have been widely reported on. All remedial works identified in the review will be completed along with other outstanding areas."
It said these works were likely to take a year to carry out once construction restarted, though there was no indication of when this might begin.
Trust chief executive Aidan Kehoe said the trust had been in "complex negotiations" with the Hospital Company (Liverpool), lenders including Legal and General and the European Investment Bank, the Treasury, the Department of Health and the Cabinet Office. But he said the discussions had "progressed immensely" and was confident a timetable for completing the job could be agreed soon.