Take a look at the full agenda of the third day of Digital Building Week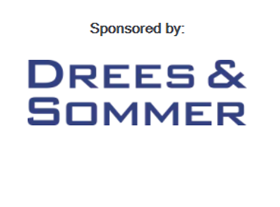 The third day of Digital Building week centred on how the industry can build smarter.
The third day of the four-day event began with a discussion on digital innovation as part of the industry's response to covid-19.
Beginning at 11am, the webinar, which was first broadcast in June, features Andrew Gamblen, digital manager at Willmott Dixon, Dr Stacy Sinclair, head of technology and innovation at Fenwick Elliott, Sam Stacey, ISCF challenge director for construction at UK Research & Innovation and Neil Thompson, director for digital construction at Atkins.
The day's second session looked at individual case studies from industry leaders as they share some of the most exciting new technologies being used and applied across projects worldwide.
The panel included Phil Ratcliffe, managing director at Drees and Sommer, Rory Bergin, partner for sustainable futures at HTA Design, Andrew Pryke, managing director at Bam, and Matthew Marson, UK sector director for manufacturing & technology at Arcadis.
It was chaired by Chloe McCulloch, group editorial director at Building.