Chief executive criticises Green Deal's "complicated" sister scheme the Energy Company Obligation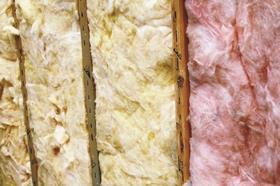 The chief of energy giant Centrica has attacked the government's £1.3bn Energy Company Obligation scheme, designed to increase the roll-out of insulation and energy efficiency measures to homes across the UK.
Speaking to the Financial Times, Sam Laidlaw, chief executive of Centrica, said the Green Deal's sister scheme ECO, was "complicated" and "expensive to administer".
"We want to sit down with the government and see whether this is actually the most cost-effective way of reducing customers' carbon emissions [and] whether it can be changed to bring down costs," he said.
Laidlaw said the problem with the scheme was that the "low-hanging fruit" of efficiency improvements had already been picked under the previous CERT and CESP insulation schemes.
His criticisms follow similar concerns from the boss of Npower.
Simon Stacey, managing director of energy services at Npower, told the FT that ECO had high costs attached because it was a challenge to find enough properties that qualified for the scheme.
He also blamed low take-up of the Green Deal. "Because of that, energy suppliers are having to take up the slack by implementing more ECO measures," he said.
A spokesperson for the Department of Energy and Climate Change said there was "no hard evidence" that the scheme cost energy suppliers more than £1.3bn a year – Npower estimates it is costing nearer £1.8bn.
He added that comparing the cost of ECO with the previous CERT and CESP schemes was "simply nonsensical".
"The scheme are completely different in design, and the carbon opportunities in the real world have changed hugely over recent years," he said.