Legislation due before parliament later this autumn
Construction firms will not survive new building regulations due to come into force in 2023 unless senior staff start making changes now, Dame Judith Hackitt has said.
Firing a warning shot to firms that have not been preparing for the new laws, which are heading to parliament this autumn, Hackitt said: "Any part of this sector who thinks they can survive by standing still or defending their current territory is sadly mistaken."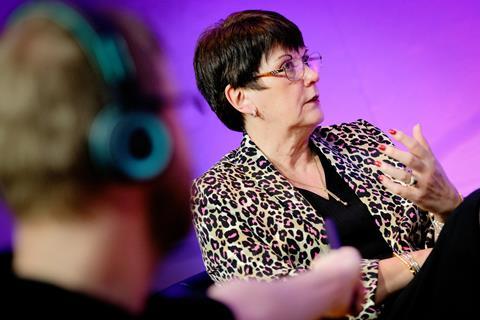 Hackitt (pictured), who is chairing the board which is creating the new Building Safety Regulator, made the comments at the Construction Leaders' Summit for the National Building Specification yesterday.
She told firms: "I suspect that some of you are already doing the sums in your heads and working on the assumption that if the legislation doesn't come into force until 2023, that leaves a period of two to three years before you really need to worry about this and about changes to current practices and behaviours.
"Allow me to suggest to you that to do that is akin to going out on a big party on a night before lockdown in the current pandemic. You're knowingly taking a risk that you don't need to, and which you shouldn't, and you are ignoring the potential consequences. It is also morally indefensible."
Asked how firms should begin preparing for the new regime, Hackitt, who made a series of recommendations on how the industry operates following the 2017 Grenfell fire, said: "The place to be starting this is in boardrooms. And I think in every organisation, if that conversation hasn't already started, it should."
She said a key requirement would be a "change of culture" with much more focus on collaboration between firms working on a project.
She added: "If someone is not doing what they're required to do as part of their duties, then they can expect that to get picked up by the regulator.
"But that's also a question for the industry and the supply chain – the laggards, the dinosaurs are the ones who are going to drop off the end. People will choose to work with people who want to collaborate."
And she warned that procurement processes like design and build, which some have suggested may limit the safety of buildings built in this way, would not survive in their current form once the new laws come into force.
She said: "It will survive if it changes. Any part of this sector who thinks they can survive by standing still or defending their current territory is sadly mistaken.
"Every single part of the industry, including the whole design and build philosophy, needs to think about what is its role in delivering building safety, sustainability, responding to those new needs. It has to be about 'adapt and change' if you're going to survive."
And she added: "Would you really want your loved ones, children or your elderly relatives living in the buildings which you are responsible for, or which you've had a hand in putting in place?
"This isn't just a moral question but one of 'how do you and your company satisfy yourself that the buildings are safe.'"
Over the summer, the government published draft legislation setting out details of how new building regulations intended to prevent another Grenfell disaster will be implemented in practice.
The draft Building Safety Bill, which was published in July, confirms the appointment of a new Building Safety Regulator which will regulate all residential buildings over 18m high with a consequential reduction of local authority building control and approved inspector powers.
The bill also sets out a new competence framework for anyone designing, building or inspecting a high-rise residential building and new rules to ensure buildings are regularly inspected and remain safe during occupation.