Jingye completes acquisition of collapsed steelmaker
Chinese steelmaker Jingye has pledged to plough £1.2bn into British Steel after completing its acquisition of the collapsed manufacturer from receivers.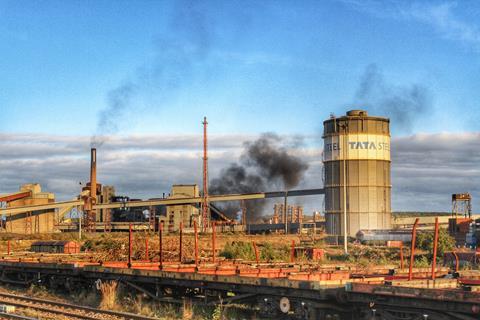 The Chinese company announced last November it was planning to rescue the business, which provides Network Rail with nearly all of the rail products it uses across the UK.
More than 3,000 jobs have been saved as a result of the deal.
In a statement Jingye said it planned to develop a new electric arc furnace in Teesside and build a new 250MW power plant to serve British Steel's Scunthorpe site (pictured).
Jingye said it also planned to invest in British Steel's rolling mills, build a new rebar line and beef up the group's current rail mill.
The Chinese firm, which wants to move into the lucrative rail market in the UK, has also indicated it wants to buy British Steel's steel operation in Hayange, France.
British Steel went into compulsory liquidation in May last year after its private equity owner, Greybull Capital, was unable to raise enough funds to keep it going.
Falling steel prices caused by cheap imports, high production costs, a weakened sterling and uncertainty due to Brexit hastened its demise.
The group had carried on operating while the Official Receiver sought a buyer for the business and its assets, including steel mills in Scunthorpe and Teesside in the north east of England.