Firm triumphs in contest for 70m tall building in German capital
David Chipperfield Architects has won a design competition for a 70m office tower in Berlin.
The win is a tonic for the firm which last month reported that it had sunk into the red in 2018 racking up a £1.1m pre-tax loss.
The practice said it was chosen unanimously against proposals from 12 other unnamed architects for the high-rise project in the city's central Mitte district.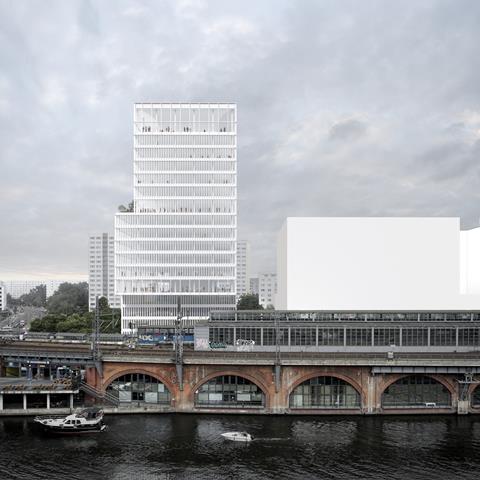 The 20,000sq m tower (pictured) will be built at Jannowitz Bridge, a traffic junction beside a railway line, and will form a new urban precinct along Holzmarktstrasse, together with another office building designed by local firm Kuehn Malvezzi.
Chipperfield has four offices around the world including one in the German capital.
Announcing its results, the practice admitted that it will struggle to fill vacancies at the firm once the UK leaves the EU. Around half of its 80 staff come from bloc.