The government-sponsored board has promised to improve training and the pool of qualified staff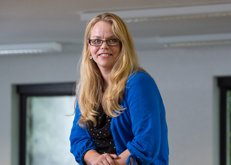 The Construction Industry Training Board is predicting that just half of the industry will be convinced of its worth by next year.
In a forecast of builder sentiment published alongside its latest business plan, the CITB has said it expects just half of the industry to agree it is "credible and reputable" by 2019/20.
The board said it plans to get the percentage of people agreeing it is "credible and reputable" up to 56% by 2020/21.
It comes as the organisation continues an overhaul which sees it shed responsibility for industry qualifications, sell-off its training arm and outsource back office staff.
But the government-sponsored board has said it is determined to improve training and the pool of well-qualified staff for firms.
And it is planning to kick-start a "radical" careers campaign in August in a bid to summon more recruits from different industries.
Reflecting on the past year, the CITB said it has now secured its new head office in Peterborough, taken 337 office workers off the books and is on the path to exiting administration of the CSCS and CISRS card schemes.
It also acknowledged the recently-launched Construction Training Directory and register are "not working exactly as intended," but vowed to improve them in the coming year.
With the CITB's training provision due to be sold in early 2020, it said its focus would be on attracting new talent to the sector.
Sarah Beale, chief executive of the CITB, said: "This year we will launch a significant and radical careers campaign, helping break down barriers and change attitudes to construction careers, ensuring you have access to the construction skills your business needs."