Employers will pay 18 months' levy out of 24
The Construction Industry Training Board has announced plans to help employers recover from coronavirus, including a substantial reduction in levy bills.
In March, the CITB said it was suspending levy contributions for three months and has now confirmed employers will continue to have a payment holiday on the levy until September. Firms then have up to a full year to pay the 2020/21 levy.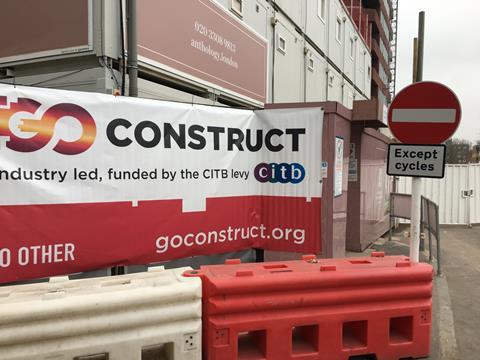 In addition, CITB is proposing a 50% discount on the 2021/22 levy rate, meaning employers will pay 18 months' levy out of 24, making an overall saving of 25% across two years.
This means an employer with an average annual levy bill of £1,200 would normally pay £2,400 over 2020-22. Instead, they will pay nothing from April to August this year and then take advantage of spreading the costs – £100 per month up to February 2022, paying £1,800 overall.
The announcement is part of the CITB's wider Skills Stability Plan 2020-21 to protect apprenticeships and provide direct funding to employers to adopt new ways of working needed in the wake of covid-19.
While the changes will see CITB's forecast levy income drop by £166m across two financial years the plan has been designed to protect apprenticeships, direct funding to employers and the grants scheme.
The organisation said it will work with other industry partners to support workers who have lost their jobs or seen their apprenticeship disrupted, matching them with a new employer, including through exploring a talent retention scheme.
The plan has also prioritised direct funding for employers through the skills and training funds, with £8m earmarked for small and micro businesses, £3.5m for medium-sized businesses, with a £3m leadership and management fund for large firms.
CITB will now seek the views of industry employers and federations about the development of a new strategic plan, covering 2021-23, with the plan expected to be published in September.