New proposals could see 46 jobs cut at CITB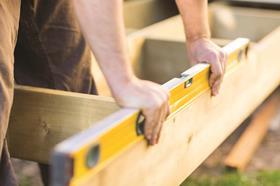 The CITB has announced that it could cull 46 jobs as part of its ongoing restructuring process.
The organisation is proposing to refocus its CITB Advisor role so that it will work via training groups, advisory forums, federations and other groups to reach employers and carry out processes such as applying for CITB grants on the phone or online.
The new model impacts 112 existing jobs and proposes a reduction of 46 roles, with 66 new roles the CITB said.
The recommendations are subject to an ongoing consultation process.
The latest proposals follow the appointment of a new chief executive and revamped executive and leadership team in 2014 and the completed restructuring of the CITB's middle management.
Steve Radley, director of policy at Construction Industry Training Board (CITB), said: "These reforms are designed to give the industry maximum return on Levy investment, and a much better service from CITB.
Employers will start to see the difference in 2016 and our aim is to have many more construction firms not only engage with us, but get the funding and support they need."