FCA's rebuke won't include financial penalty for firm
The City watchdog has said it plans to censure Carillion after "recklessly" issuing misleading statements to markets and investors over the waning state of its finances in 2016 and 2017.
The firm collapsed into liquidation nearly three years ago sending shockwaves across the industry and the wider UK plc.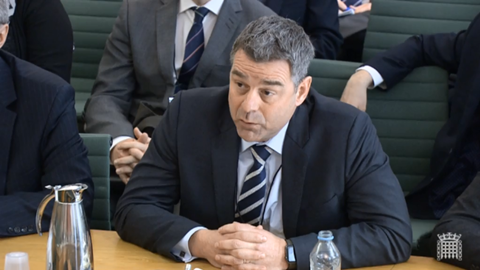 The Financial Conduct Authority said it handed out a formal warning notice to Carillion and certain former executive directors, who it did not name, eight weeks ago and the action it was planning to take – which it said would come in the form of a public censure for Carillion rather than a financial penalty.
It said it also intends to take action against the executive directors but did not specify what.
In its notice, the FCA said: "[Carillion] made misleadingly positive statements about Carillion's financial performance generally and in relation to its UK construction business in particular, which did not reflect significant deteriorations in the expected financial performance of that business and the increasing financial risks associated with it."
It added that Carillion and the relevant executive directors had "acted recklessly".
The dates in question were statements the firm issued on 7 December 2016, 1 March 2017 and 3 May 2017.
In a trading update on 7 December 2016, Carillion said its "performance [was] meeting expectations" and that investors could look forward to "strong growth in total revenue and increased operating profit".
Announcing its 2016 results at the beginning of the following March, the firm said revenue was up 14% to £5.2bn with underlying pre-tax profit up 1% to £178m.
In May that year, then chief executive Richard Howson said in an AGM statement the firm had "made an encouraging start to the year" and that "trading conditions across the Group's markets have remained largely unchanged since we announced our 2016 full-year results in March".
But a little over two months later, the firm said it was making a contract provision of £845m on a series of jobs, which later turned out to include two PFI hospitals in Liverpool and Birmingham, for the six months to June 2017 and that Howson (pictured) was stepping down. The firm went bust the following January.