Company's current jobs include Google HQ building and Battersea Power Station redevelopment, both stalled by covid-19 pandemic
Cladding contractor Permasteelisa is being bought by a US private equity firm three years after the US government blocked its sale to a Chinese company.
Italy-based Permasteelisa, which has close to 6,000 employees, was bought by Japanese firm Lixil nine years ago for €573m (£490m).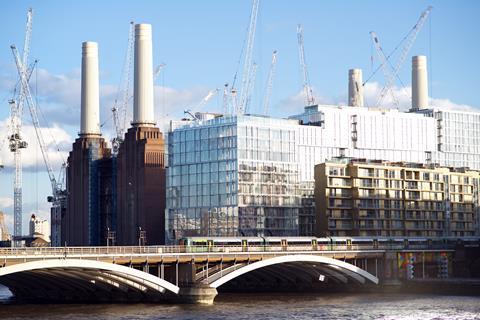 The firm tried to sell the business six years later at loss to Shenzhen-based Grandland for €467m (£400m).
But the Committee on Foreign Investment in the US, an interagency body led by the Treasury department, did not approve and blocked the deal.
The committee can block acquisitions by foreign companies on US national security grounds and it is believed it was worried about a business which had carried out work on US embassies around the world being owned by a Chinese firm.
US schemes Permasteelisa has worked on include New York's One World Trade Center, as well as Apple's California headquarters and the Museum of Modern Art in Manhattan.
The firm, which also owns the Gartner and Scheldebouw brands, is currently working on Google's headquarters at King's Cross. The job, currently stopped because of the covid-19 pandemic, is being built by Lendlease.
It is also working on another job stalled by coronavirus, the £9bn redevelopment of Battersea Power Station being built by Mace and Sir Robert McAlpine. Gartner recently carried out cladding work on the City's tallest tower 22 Bishopsgate, work on which main contractor Multiplex recently restarted.
Announcing the news, Lixil chief executive Kinya Seto said: "[The] agreement enables us to reduce our risk exposure in non-core areas of operation and represents a new chapter in our transformation as we focus on strengthening our water and housing technology businesses."
No figure has been put on how much Atlas is paying for the business which has a turnover of around €1.1bn (£940m). In an email sent to staff late last week, Permasteelisa chief executive Klaus Lothar said the deal is expected to be wrapped up by the middle of this year subject to regulatory approvals.
Founded in 2002, Connecticut-based Atlas owns more than 20 businesses which span a range of sectors including building materials, metals, pulp and paper and automotive.