Invasion has sent cost of materials and fuel bills soaring
The CLC has published a guidance note for firms having to deal with the impact of the ongoing Russian invasion of Ukraine.
Firms have been hit by rising prices of materials such as steel, timber and concrete while soaring energy bills have also seen costs balloon.
Earlier this month, Balfour Beatty chief executive Leo Quinn compared the current inflation rate to that of nearly 50 years ago while his counterpart at Kier, Andrew Davies, said the firm's construction business in the first half had seen turnover drop a quarter as inflation meant clients were having to take a second look at jobs.
Last week, Osborne chief executive Dave Smith told Building the firm had stopped looking at fixed price jobs.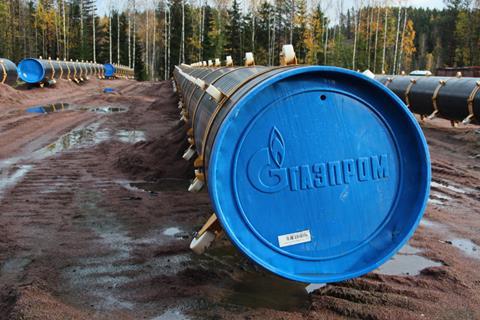 He said: "Right now, nobody is going to fix a price. We've gone back to the 70s. It's a huge challenge for everybody." He added that the annual fuel bill at its Innovaré offsite factory in Coventry would jump from £30,000 to £100,000 this September.
Firms are now looking at so-called fluctuating contracts – where prices are struck according to industry-recognised measurements – but one consultant told Building: "I haven't done one of these for years. I have no idea which index to use."
In its 10-page update, the CLC said: "A collaborative response to these challenges is needed to avoid the risk of damage to industry capacity and capability. This is necessary because the current level of cost uncertainty exceeds the capacity for the supply chain to carry all of the risk. If there ever was a time when a chain needed to be stronger than its weakest link, it is when most of the cost risk is being held by lower tier sub-contractors and suppliers."
It added there were similarities with the covid-19 pandemic and that the industry need to replicate that collaboration from a couple of years ago.
But it added: "The problem in 2022 is different. Contracts have been explicitly designed to manage the impact of cost escalation risk, and any change to these arrangements in response to the Ukraine crisis will need very careful consideration. However, these cost escalations are real and in many cases are unavoidable. Relying on contractual protections may not be without consequence for clients or contractors."
The CLC has produced a checklist for main contactors, subcontractors and clients and added that firms need to communicate clearly, be flexible and conduct business with respect.