Group looking at long-term impact of war in Ukraine
The Construction Leadership Council (CLC) has set out its plan to mitigate spiralling inflation in the construction sector.
Recent months have seen huge material rises compounded by the Ukraine crisis, with cost increases of 50% reported for some products by the CLC.
Asked how much he expected inflation to run at this year, one major contracting boss said: "Pick a number. We reckon 9%. It's a real headwind. We think there's going to be a recession later this year."
In March, the CLC said some suppliers were holding material quotes for just 24 hours due to concerns over inflation, resulting in caution among contractors in taking up fixed price jobs.
In the same month, Osborne chief executive Dave Smith said the firm had stopped looking at fixed price contracts, while Skanska failed to agree a fixed price on an office scheme in the City.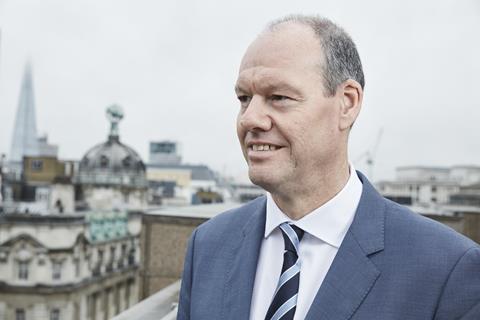 "Right now, nobody is going to fix a price. We've gone back to the 70s. It's a huge challenge for everybody," Smith told Building.
Prices of nickel, a key component of stainless steel which is largely sourced from Russia, has more than doubled since the beginning of the war in Ukraine.
The CLC's plan includes developing market intelligence about risk hotspots and researching the impacts of long-term capacity loss from Ukraine, Russia and Belarus.
It also intends to run industry briefings on avoidance of conflict, publish guidance on price inflation indexation and prepare case studies on good practice in responding to inflation.
CLC member Mark Reynolds said inflation levels were "well above those seen in the sector for many years".
The Mace chief executive added: "There is no one party that can tackle this issue alone and we can't pass the problem on to others to solve.
"We all must work collaboratively – clients, contractors and everyone in our supply chain – to provide support where possible to limit the impact on firms nationwide."