Companies at risk if process held up by red tape, survey finds
The government needs to speed up agreeing loans with construction firms or watch them go under, the Construction Leadership Council has said.
A survey carried out by the group found that just 12% of surveyed firms' applications for government-supported loans had been approved as red tape threatened to choke off vital cashflows.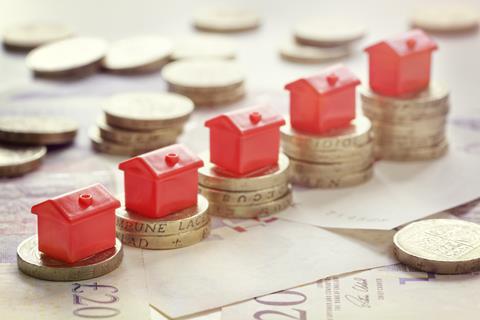 It added that 30 per cent had been knocked back while 58 per cent were still waiting for a decision.
The CLC's taskforce said if applications remained slow, the government should step in guaranteeing 100% of loans under the Coronavirus Business Interruption Loan Scheme.
The taskforce said banks should bump applications from companies supporting essential works, such as hospital and utilities construction, to the front of the queue where those from businesses that can show that they are facing immediate hardship.
CLC chair Andy Mitchell said: "The government has done an astonishing job putting in place ground-breaking financial support to UK businesses in very short order. The Coronavirus Business Interruption Loan, Coronavirus Large Business Interruption Loan Scheme and covid-19 Corporate Financing Facility are a shot in the arm for our sector and UK plc."
"We want to help make sure this vital support makes its way into the industry, providing short-term liquidity as companies get back to work after the covid-19 crisis. We hope to work with the government and lenders to make sure this happens."