Firms advised to minimise freigh movements and stagger start times as capital set for transport gridlock
Contractors working in central London have been asked to 'operate respectfully' and minimise road movements of freight over the next week as the nation prepares for the state funeral of Queen Elizabeth II.
Exceptionally large numbers are expected to flock to the capital to pay their respects, which could cause gridlock on the transport network, with roads and stations across the City of Westminster expected to be particularly busy.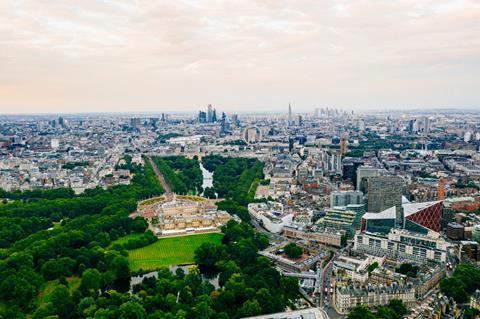 Yesterday (Tuesday), the Queen's coffin arrived at Buckingham Palace, ready for today's official procession to Westminster Hall, where she will lie-in-state until the funeral on Monday (19 September).
The Construction Leadership Council has issued guidance to the industry on how it can continue to operate and minimise disruption, following a meeting with Transport for London.
In a statement, the CLC urged firms to take a "common sense approach to ensure that you are operating respectfully during this period" and to ensure they are aware of events or memorials in their area.
"As an industry, we must endeavour to avoid any disruption of planned services or events, while ensuring that all safety critical works are able to continue," it added.
>> The second Elizabethan age: eight decades of building
>> Elizabeth II enhanced our country's image abroad. What will we do without her?
>> Views on architecture and the environment mark Charles III as a man ahead of his time
Contractors have been advised to stagger start and end times on site to ease demand on the underground network and to minimise the movement of freight by road.
The noted that freight guidance was likely to change at short notice due to temporary road closures and suggested haulage operators keep track of TfL guidance.
Projects working within the immediate vicinity of Westminster, Victoria and Green Park – where a great deal of the activity around the funeral will take place – have been told to liaise with local government and TfL to determine what work is appropriate to carry out.