Beard director says firms finding it 'impossible' to price jobs because of issue
Clients and contractors need to have "grown-up conversations" about how to handle the price uncertainty caused by materials shortages, a regional contractor has warned.
Dean Averies, a director with £160m turnover firm Beard, has previously said pressure was growing every day on firms to get hold of materials.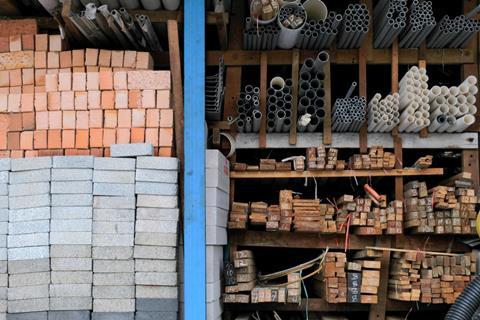 "It feels like it's daily notifications [from material suppliers] of some form of change that we're receiving rather than weekly," he told Building last month.
And speaking at a Building webinar on the topic last week, he said contractors and supply chains had to have mature discussions with clients about the risks posed by the shortages.
He said: "For a project that is onsite for several years it is very, very difficult to predict for the latter trades what that cost is going to be. I do believe we are going to have to have more grown-up conversations with our customers about sharing risk. It is a very real challenge.
"It's been relatively manageable for a long time to predict an inflation level and go in on a fixed price but that is becoming incredibly difficult if not impossible."
RLB chief executive Andy Reynolds separately told Building that many trade contractors were only fixing their prices for 30 days.
> Watch: What can the industry do to best combat the materials shortages?
> Read more: Talks to delay new certification rules continue as industry draws up list of products set to fall foul of changes
Meanwhile, Peter Caplehorn, chief executive of the Construction Products Association and co-chair of the Construction Leadership Council's product availability group, said the sector was facing a "perfect storm" on materials shortages.
He said the disruption caused by the pandemic and border control changes had been exacerbated by the Suez Canal getting blocked earlier this year and that booming construction markets in China and the US were snapping up the vast majority of global supplies.
Caplehorn added that a shortage of hauliers was causing further logistics headaches for the sector.
He said: "We are seeing a shortage of drivers as the haulage industry has been very challenged by the way things have changed in the past year.
"In particular, drivers are being attracted over to the supermarkets to provide the new huge support teams for home deliveries of groceries. That has taken drivers away from construction."