Committee on Climate Change says incentives needed to maintain momentum on improving the energy efficiency of the UK's building stock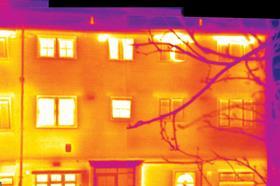 The Committee on Climate Change has called on the government to put in place further incentives to increase uptake of the Green Deal.
In its annual review of the government's progress on climate change, published today, the Committee on Climate Change (CCC) will say progress has been made insulating the nation's buildings but that incentives for the Green Deal are key to maintain this momentum.
It will say there continues to be slow roll-out of solid wall insulation to buildings that need it and new approaches are required to stimulate the market.
The report comes ahead of the official Green Deal statistics, to be published tomorrow, with press reports suggesting that the number of Green Deal plans signed off could be in single digits.
Building's Green for Growth campaign is calling on the government to boost the Green Deal through greater incentives to take-up.
David Kennedy, chief executive of the CCC, said the UK's carbon reduction targets in recent years had only been hit because of "the economic downturn".
"There remains a very significant challenge delivering the 3% annual emissions reduction required to meet the third and fourth carbon budgets, particularly as the economy returns to growth," he said.
"Government action is required over the next two years to develop and implement new policies. A failure to do this would raise the costs and risks associated with moving to a low-carbon economy."
Energy secretary Ed Davey said he was "pleased that the CCC recognises the good progress … in increasing the energy efficiency of our buildings".
He added: "We recognise the challenges ahead in meeting the fourth carbon budget. As stated in our Carbon Plan, we will need additional policies to meet this legally binding goal. We have already published scenarios for how we might achieve the fourth carbon budget and remain committed to doing so."
John Alker, director of policy at the UK Green Building Council, said: "Energy efficiency in our homes and buildings is by far the best opportunity to both hit carbon targets and boost green growth. But sadly it's an open goal we are missing at the moment."