Pair had agreed £37.5m deal for business last autumn
SIG has pulled the plug on plans to sell its insulation panels business to Kingspan for £37.5m – saying a regulatory investigation into the move had helped sink the deal.
The firm announced it had agreed a price with its rival last October for its Building Solutions business.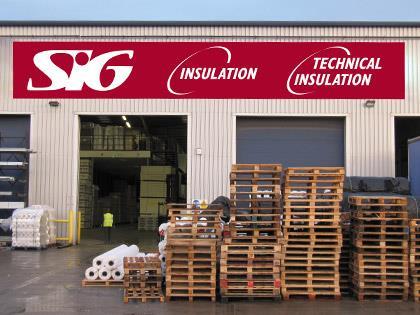 But the move attracted the interest of the Competition & Markets Authority which last month said it had escalated the proposed move to a phase 2 investigation.
According to CMA guidance, a phase 2 investigation can take up to 24 weeks.
It adds: "At Phase 2, a CMA panel of independent Members conducts an in-depth investigation to assess if a merger is expected to result in an SLC [substantial lessening of competition]. If an SLC is expected, the CMA decides upon the remedies required. Such remedies may include prohibiting the merger or requiring the divestiture (sale) of parts of the business."
But this morning SIG said it and Kingspan had now abandoned plans because the pair had not been able to extend the sale and purchase agreement which runs out on 7 July.
The CMA probe is not due to report until October and SIG said: "Accordingly the date in the agreement would need to be extended in order for the Phase 2 investigation to be carried out. As a result of the prevailing market conditions, it has not been possible for [SIG] and Kingspan to agree commercial terms for the extension of the agreement."
Cenkos analyst Kevin Cammack said: "One can only assume that either Kingspan believes unacceptable concessions would be needed to obtain CMA approval or its current valuation of the business has shifted sufficiently to a level that is unpalatable for SIG."
SIG said the pair had agreed to terminate the deal and added that it was now reviewing its options for the business.