Clients holding back on awarding work, due to uncertainty around the UK's exit from the EU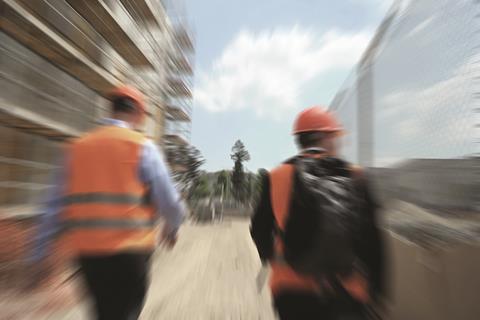 Brexit fears and a subdued economy continued to dampen activity across the UK construction sector last month, according to new research.
Construction output fell for the third month in a row in July, according to the latest IHS Markit/CIPS survey, fuelled by a downturn in commercial work and civil engineering activity.
The survey also found a sharp fall in new orders, with companies pointing to subdued economic conditions and what it labelled "domestic political uncertainty".
Anecdotal evidence suggested uncertainty around Brexit meant clients were either delaying work or were unwilling to commit to projects, Markit said.
House building fell for the second month in a row, although not as badly as the three-year record decline seen in June.
Markit said companies had pointed the finger at sluggish housing market conditions which had hit residential work in July.
The IHS Markit/CIPS construction purchasing managers' index reported a score of 45.3 last month, better than June's 43.1, but still below the "no change" level of 50 for the fifth month in the past six.
Tim Moore, economics director at IHS Markit, said UK construction output remained on a downward trajectory and a turnaround in the coming months was unlikely.
"Construction companies have started to respond to lower workloads by cutting back on input buying, staffing numbers and sub-contractor usage.
"If the current speed of construction sector retrenchment is sustained, it will soon ripple through the supply chain and spill-overs to other parts of the UK economy will quickly become apparent."
Jonathan Garrett, associate director in Lloyds Bank Commercial Banking's infrastructure and construction team, said many in the industry would be feeling "far from confident" despite the slight rebound from June's figures.
"Looking ahead, many contractors are citing October's VAT changes as a major cause for concern, with the loss of the 20% payment on submission of bills likely to hit cashflow levels significantly and place more strain on working capital.
"At a time of slim margins and prevalent uncertainty, many we hear from say they would rather they didn't have yet another headwind to contend with," Garrett added.