Commission finds coordination in the cement market is keeping prices high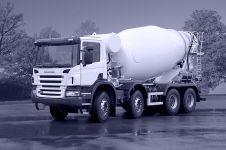 The Competition Commission is to take action to increase competition in the cement market and stop artificially high prices.
Following an investigation in to the cement market the Commission concluded that prices had been kept high because of a lack of competition between the three major players, Lafarge Tarmac, Cemex and Hanson.
It estimated that high prices had cost consumers around £180m between 2007 and 2011, though it said the cost could well exceed this.
Professor Martin Cave, chairman of the inquiry group, said there were "serious problems" with the cement market in the UK.
He added: "In a highly concentrated market where the product doesn't vary, the established producers know too much about each other's businesses and have concentrated on retaining their respective market shares rather than competing to the full. Strikingly, despite low demand for cement over recent years, prices and profitability for the GB producers have still increased."
Though he added there was no evidence of "explicit colluding" or cartel operations.
The Commission is now investigating a range of options to increase competition in the market including forcing the major producers to divest cement plants; creating a cement buying group; prohibiting generalised price announcement letters and restrictions on publishing other information which might aid coordination.