February's PMI figures saw highest growth rate since May 2022
The UK construction sector ended its two-month decline in February as fears of a predicted recession began to fall away.
The latest S&P Global/CIPS UK Construction PMI figures published today show total construction orders increased at their fastest pace for nine months.
Total activity rose from 48.4 to 54.6 month-on-month, the strongest rate of growth since May last year. Any score below 50 in the index indicates a decline in activity.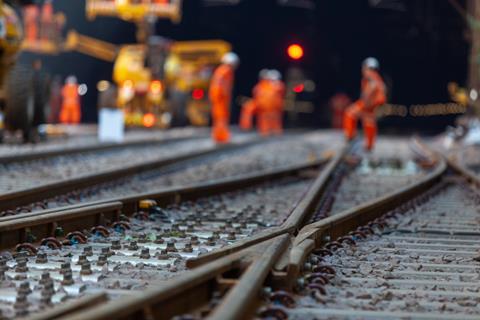 The rebound was supported by a strong performance in commercial work, which increased to 55.3 last month, while civil engineering also returned to growth. By contrast, housing activity fell for the third successive month.
The figures are a stark contrast with the previous month's, which recorded the fastest fall in activity since the first covid-19 lockdown, which began three years ago this month.
Tim Moore, economics director at S&P Global Market Intelligence, said client confidence had been improved by "fading recession fears and an improving global economic outlook".
"Construction companies appear increasingly confident about the year ahead business outlook, with optimism rebounding strongly from the lows seen in the final quarter of 2022," he added.
The latest survey also indicated improved supply and a slowdown in input cost inflation, with the overall rate of purchase price inflation the lowest for 27 months.
Max Jones, director in Lloyds Bank's infrastructure and construction team, said the return to growth would be boosted by an optimistic Budget next week.
"While few expect the chancellor to pull any rabbits out of his hat, clarity around future projects, particularly in the regions, will give contractors the confidence they need to plan and invest in the future," he added.
Mark Robinson, group chief executive at procurement body Scape, said: "While it's encouraging to see construction activity pick up again after a sharp decrease in January, unpredictable new business pipelines remain an operational challenge for firms to manage effectively.
"Recent news that government departments collectively spent £24bn less than forecasted might raise hopes of a last-minute public sector spending spree by the chancellor.
"However, it's more likely that delivering real-term cost savings is going to be the mandate for local authorities, and contractors will play an important role in helping them to achieve this."