Macro, Lovell and Gerry Lytle Associates are among the companies announcing appointments and promotions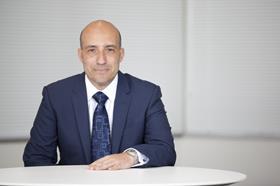 Consultants
Macro has appointed Ross Abbate (pictured) deputy managing director of Europe and the Americas.
Mouchel has appointed Chris Kearns business development manager, focusing on local authorities for its infrastructure services business.
Contractors
Lovell has appointed Charlotte Smith strategic development manager for the firm in Cambridgeshire, Norfolk, Suffolk and Essex.
Clark Contracts has promoted Gerry Cummins and Michael Scanlan to its board of directors.
Thomas Vale has promoted construction director Gary Mail to the role of managing director at the firm. The current managing director Tony Hyde has been promoted to chair of the Bouygues-owned company.
Architects
Gerry Lytle Associates has appointed two associate directors, Mark Chambers and Laura Caines.