Accountancy warns fall of Carillion could be the trigger for even more going under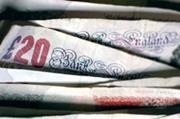 The number of UK construction firms falling into insolvency rose 8% in the year to 30 September 2017, with an accountancy firm warning the collapse of Carillion could see even more firms go under.
This is according to research from Moore Stephens, which said 2,633 entered insolvency compared to 2,477 from a year earlier.
Construction firms saw an average wait time of 69 days for payment overall, up from 52 days five years earlier. Moore Stephens said Carillion has come in for sharp criticism over the extension of its standard payment terms to 120 days.
When the contractor went into liquidation, it was revealed that 30,000 subcontractors have been left out of pocket to the tune of £1.2bn.
The accountant said Carillion's collapse is symptomatic of financial difficulties faced by many construction firms, with tight profit margins and high overheads in terms of material and labour costs being worsened by the long waits for payment.
It added that the failure of some major construction firms to pay invoices in good time risks damaging subcontractors' growth, increased strain on their cashflow and can threaten their solvency.
Lee Causer, restructuring and insolvency partner at Moore Stephens, said: "The fall of Carillion could be the trigger for even more construction companies going under.

"Carillion has already left a huge number of subcontractors out of pocket, when they are already facing enormous financial pressures.

"Profit margins in construction are already very tight, and late payment of subcontractors is now standard procedure for far too many in the sector."