YouGov findings reveal firms had only taken 28% of actions needed to prepare for exit from EU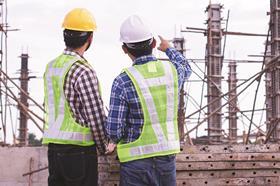 Construction firms are trailing businesses from a number of other sectors in regards to preparing for Brexit, according to the latest YouGov survey commissioned by audit, tax and consultancy RSM.
The RSM Brexit Monitor Index saw 307 interviews conducted with leaders from UK mid-market firms (with turnovers between £30m-£300m) across construction (52), manufacturing (51), financial services (54), technology, media and telecoms (51), consumer (55) and other markets between 8 August and 13 September.
It revealed that construction firms had only taken 28% of actions needed to prepare for Brexit compared to 37% for the financial services, consumer and technology sectors, and 34% within manufacturing.
When asked what actions needed to be taken, construction respondents prioritised establishing EU subsidiaries or branches (32%), lobbying the government (31%) and preparing for potential import/export duties with the EU (20%).
The Brexit Monitor index, in which any reading above 100 (on a scale of 0-200) indicates that firms are more optimistic than pessimistic, showed that sentiment in construction about the impact of Brexit on their business over a five-year period registered 99. Manufacturing businesses were the most positive (126), followed by those in technology, media and telecoms (122).
But within the survey, 60% of construction respondents were confident of a good outcome – higher than the average 45% across all sectors.
Kelly Boorman, head of construction at RSM, said: "Given all the uncertainties surrounding Brexit, clearly businesses aren't going to feel totally prepared, but the construction industry appears to be behind the curve compared to other sectors.
"Lack of certainty around government spend and timing of large infrastructure projects as a result of Brexit will undoubtedly have an impact on the construction sector, along with a forecast reduction in inbound international investment which could see a further slowdown in commercial developments.
"On a more positive note, the commitment to increase the volume of houses built and made accessible through affordable housing and for first time buyers will help confidence in the market place."